THE HORIZON AWARD WINNERS
Wondering what our past winners have been up to? Check out their progress below!
SHANICE MALAKAI - 2016 WINNER UPDATE
Since receiving the Horizon Award in 2016, Malakai has gone on to produce and direct numerous short form digital content ncluding short films, commercials, documentaries, and more. Additionally, she is the recipient of the Contemporary Forum Artist Grant Award through the Phoenix Art Museum (June 2018), and has just completed her short film, SOULS, produced by Los Angeles- based production house, Cornershop. (A Cannes and Emmy winning/nominated production house). SOULS is produced by Stephen Love (Sundance, 2016), Marquita Bradley and executive producer, Anna Hashmi.
On the social activism front, Malakai is the Founder of a 501c3 non-profit entitled Made In Her Image, a movement and a non-profit whose mission is to advance social equity in the entertainment industry. The ultimate goal is to serve and empower young girls (especially girls of color) within film, media and technology. The girls learn from filmmakers, mentors and creators in the industry by making their own content and films.
Through camps, workshops, internships and more - Made In Her Image will launch with its inaugural Los Angeles "I AM" Summit October 2018. Made In Her Image enjoyed a successful launch in June 2018 and recently ran its first curriculum-based programming in Phoenix, Arizona.
You can watch more about the girls and view their films on youtube:
You can find out more about Made In Her Image and future volunteer opportunities at Madeinherimage.org.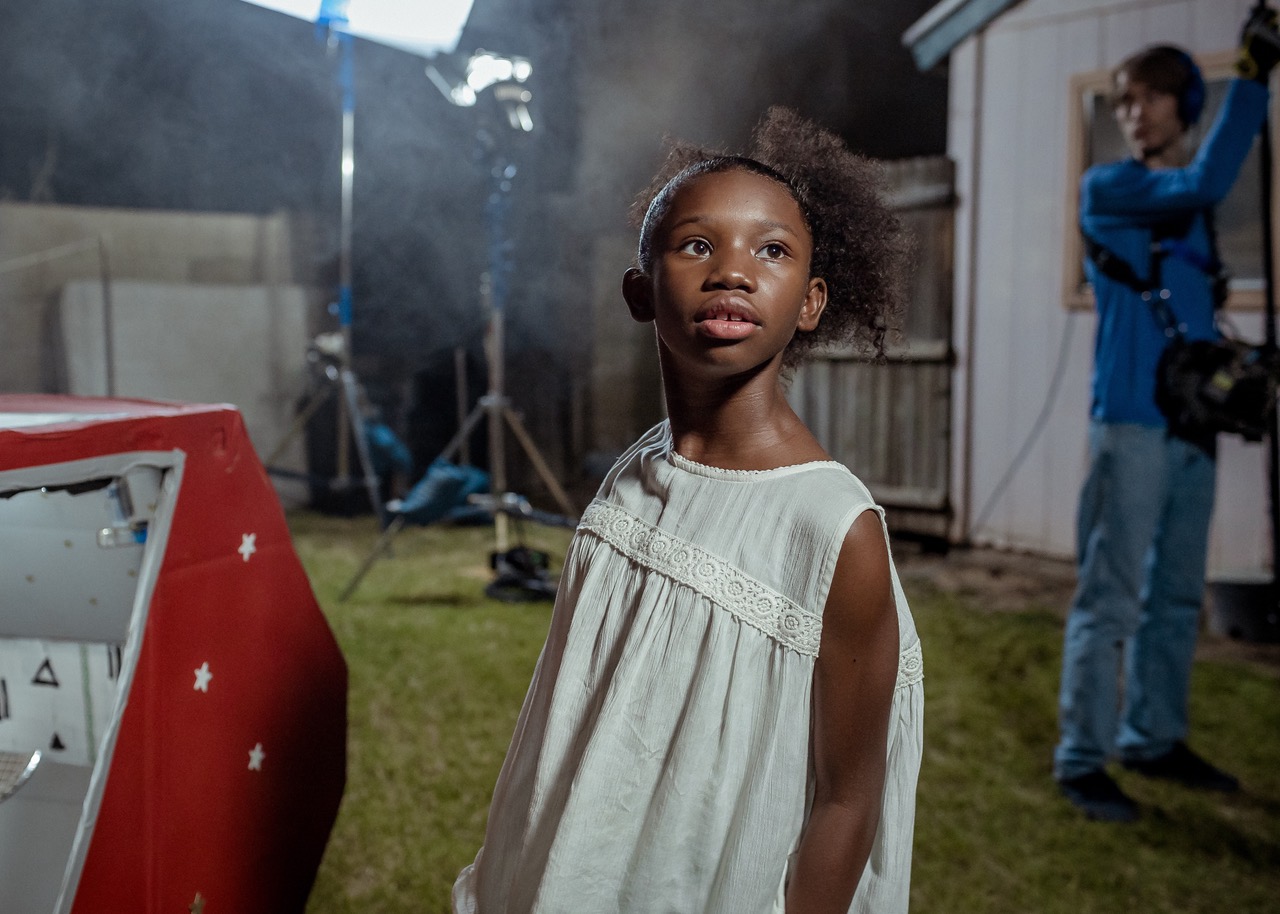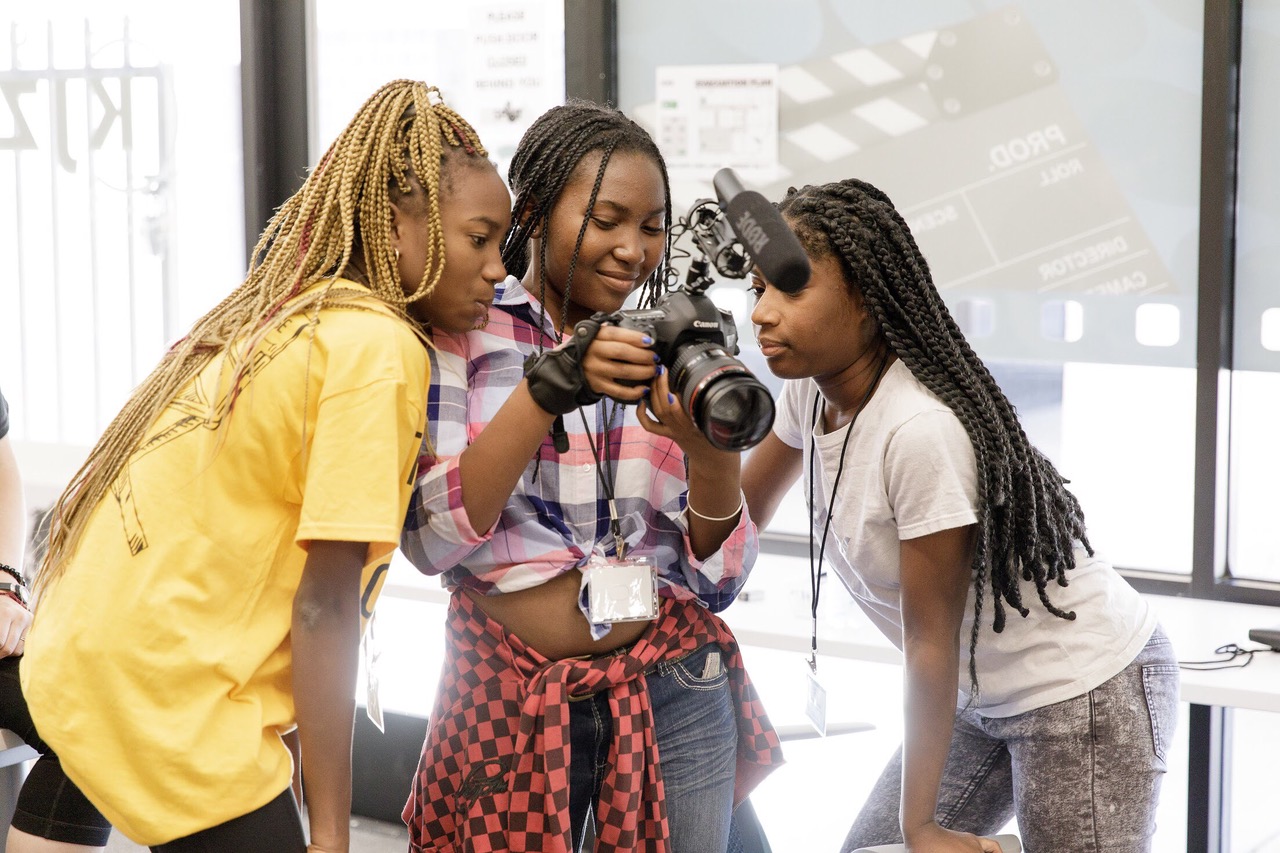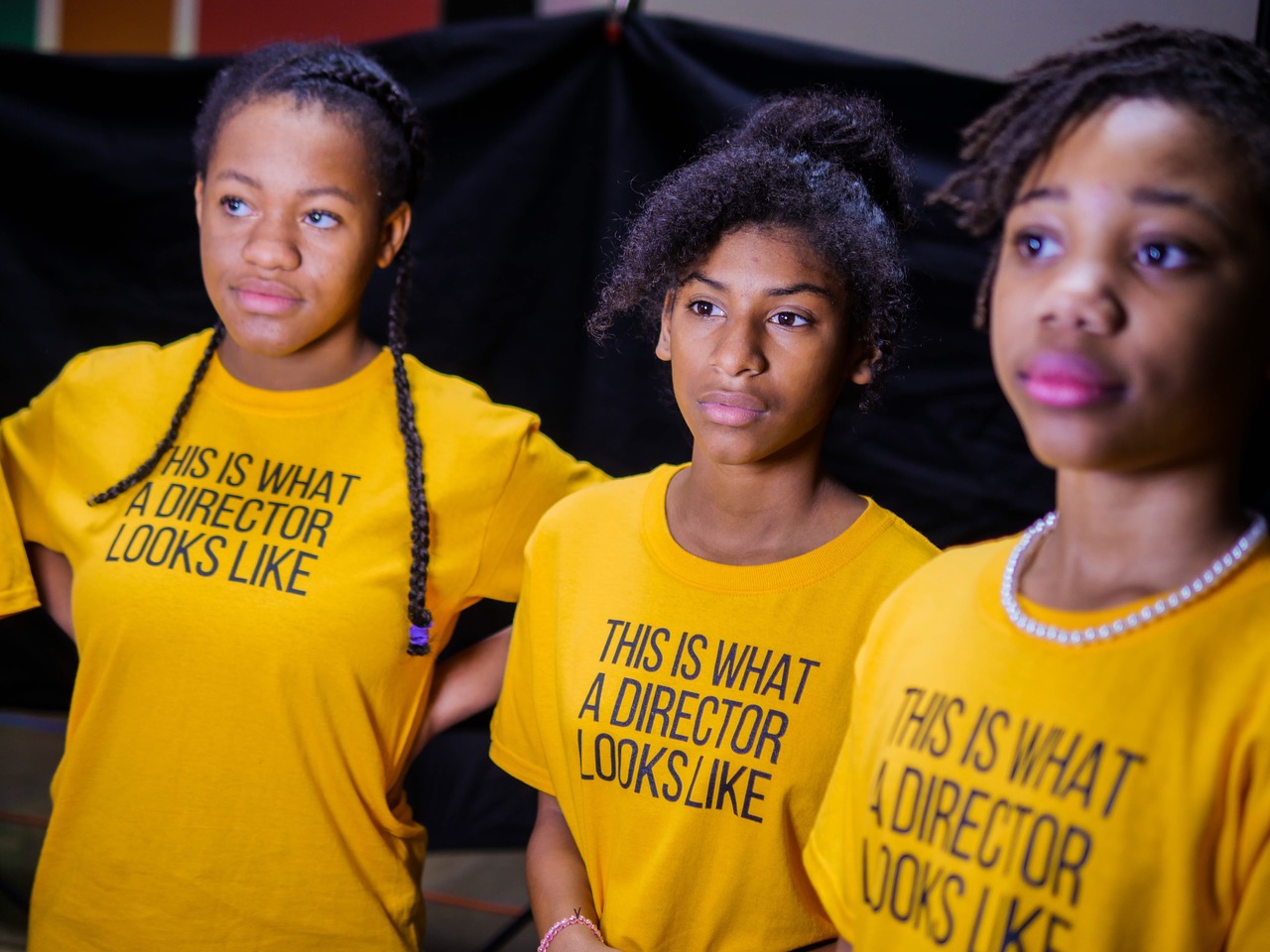 VERONICA ORTIZ - 2015 WINNER UPDATE
Verónica Ortiz-Calderón is a Puerto Rican producer, actress, and singer living in San Juan, Puerto Rico. She completed her B.S. in Communications at the S.I. Newhouse School of Public Communications in Syracuse, New York, where she was honored as a Syracuse University Scholar, the highest undergraduate achievement granted by the university.
In 2015, Veronica won the inaugural Horizon Award for young female filmmakers with her two-minute short film And You Don't Like Yourself Anymore. The prize included an all-paid trip to Sundance 2015 and mentorship from top independent producers.
In 2017, following Hurricane Maria, Veronica received a stipend of $5,000 from the Horizon Award to create a short documentary based on her experience during and after the hurricane. With a team consisting of other young Puerto Rican filmmakers such as Javier Enrique Delgado and Gilberto David Vázquez Gómez, Candlelight emerged, starring Catherine Mercado Muñiz. Candlelight was shot and edited over a period of two months, fighting constant power cuts and a great lack of resources after the hurricane.
The eight-minute short doc premiered at Sundance 2018 and was presented by Maria Bello as part of a special presentation by the Horizon Award. Candlelight had its World Premiere at the Rincon International Film Festival where it won Best of Fest, Audience Award, and Best Short Doc. At the Atlanta Underground Film Festival, it won Best Short Doc and at the Short Film Showcase by Women in Film and Television Atlanta, Candlelight won Best Female Representation. Candlelight also had its New England premiere at the Oscar-qualifying Rhode Island International Film Festival.
Candlelight is now showing in a local Puerto Rican theater at Fine Arts Miramar as a pre-show to Gus Van Sant's Don't Worry, He Won't Get Far on Foot. Veronica currently works as producer and production coordinator for commercials and music videos around the island.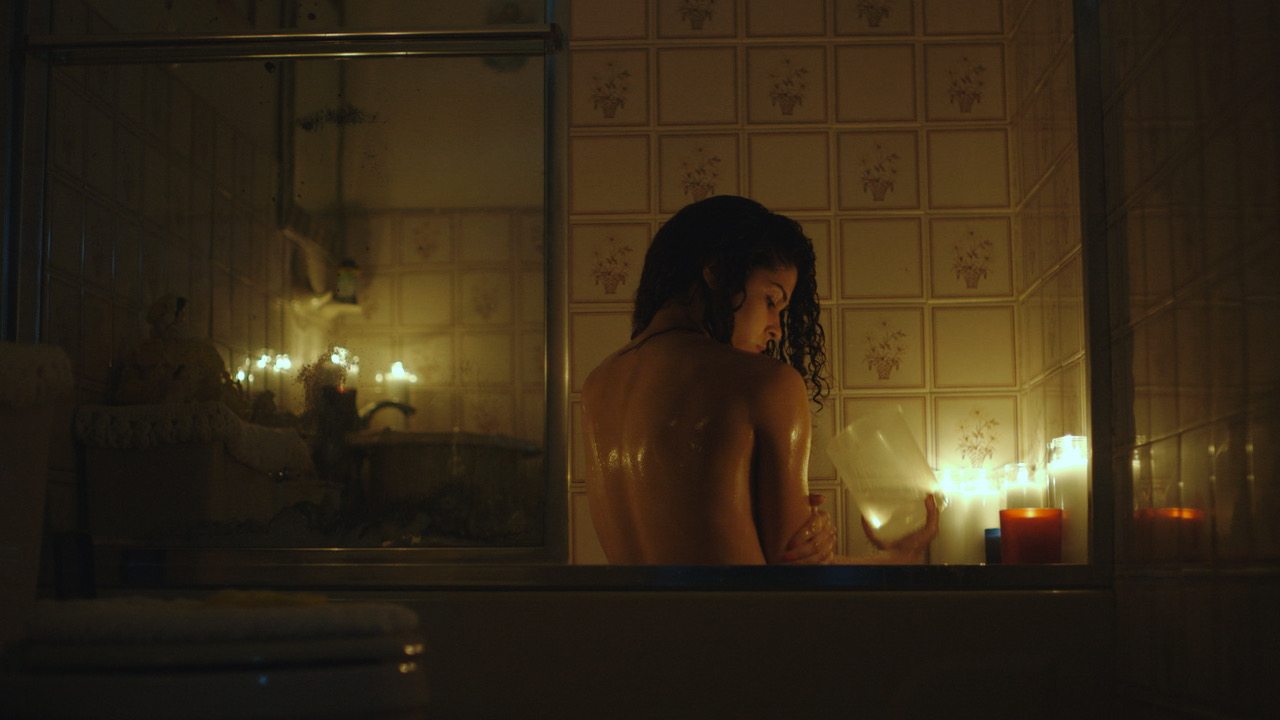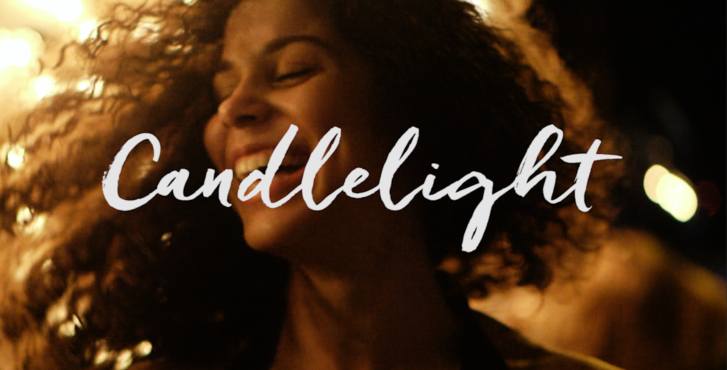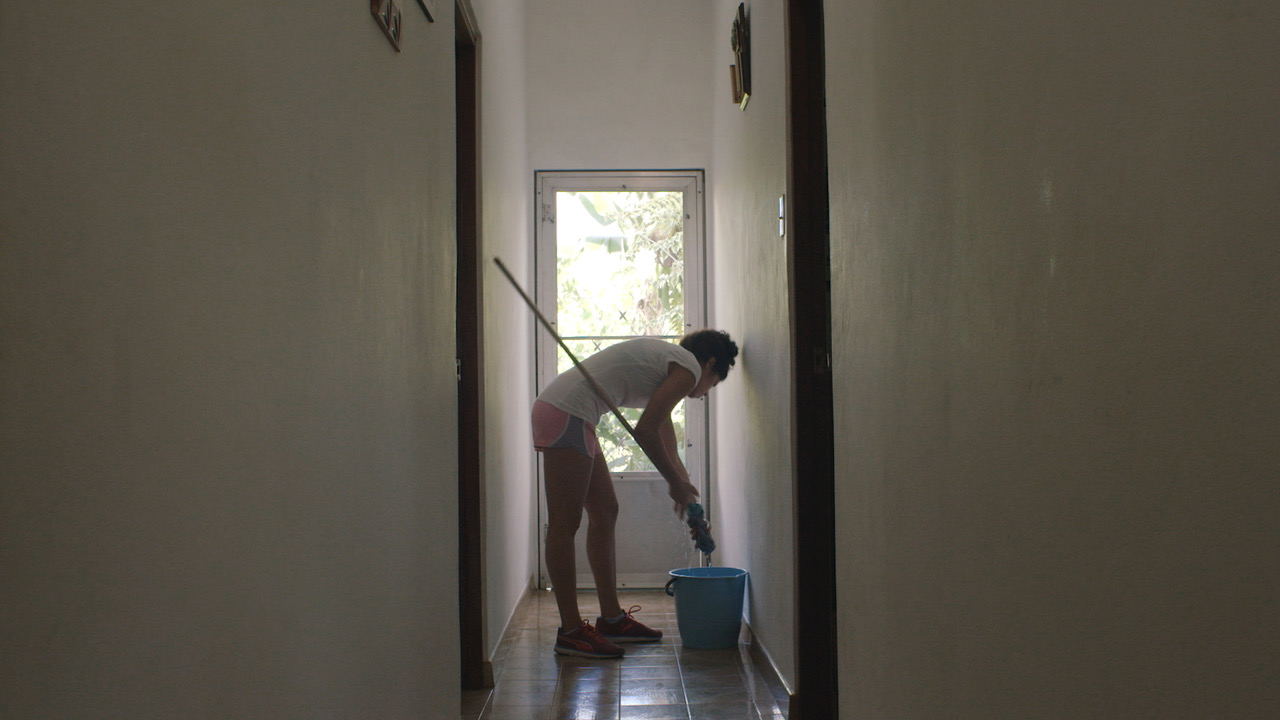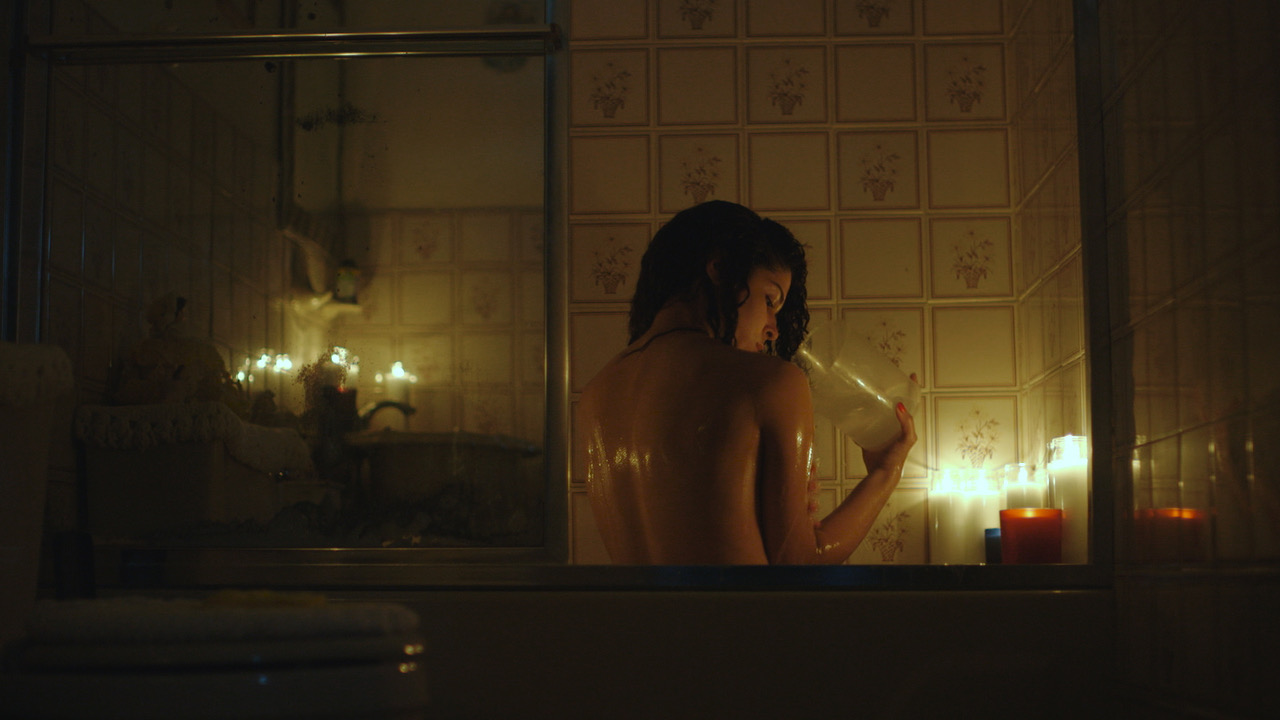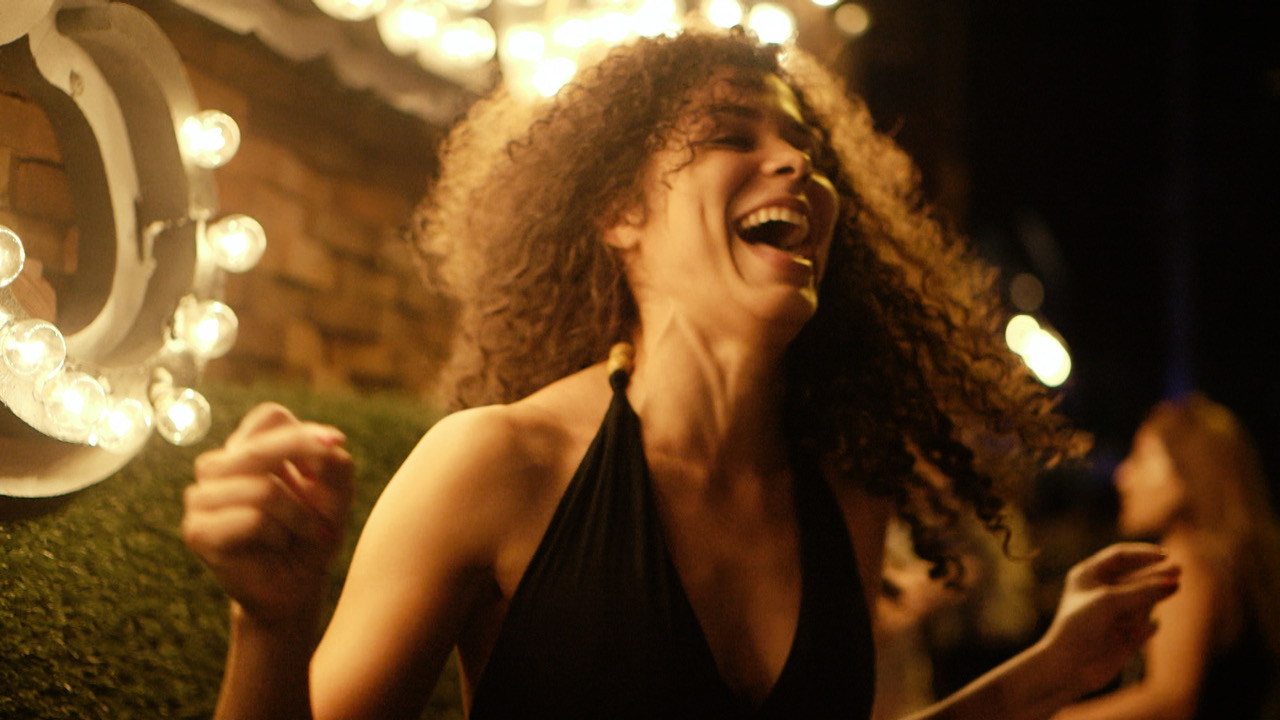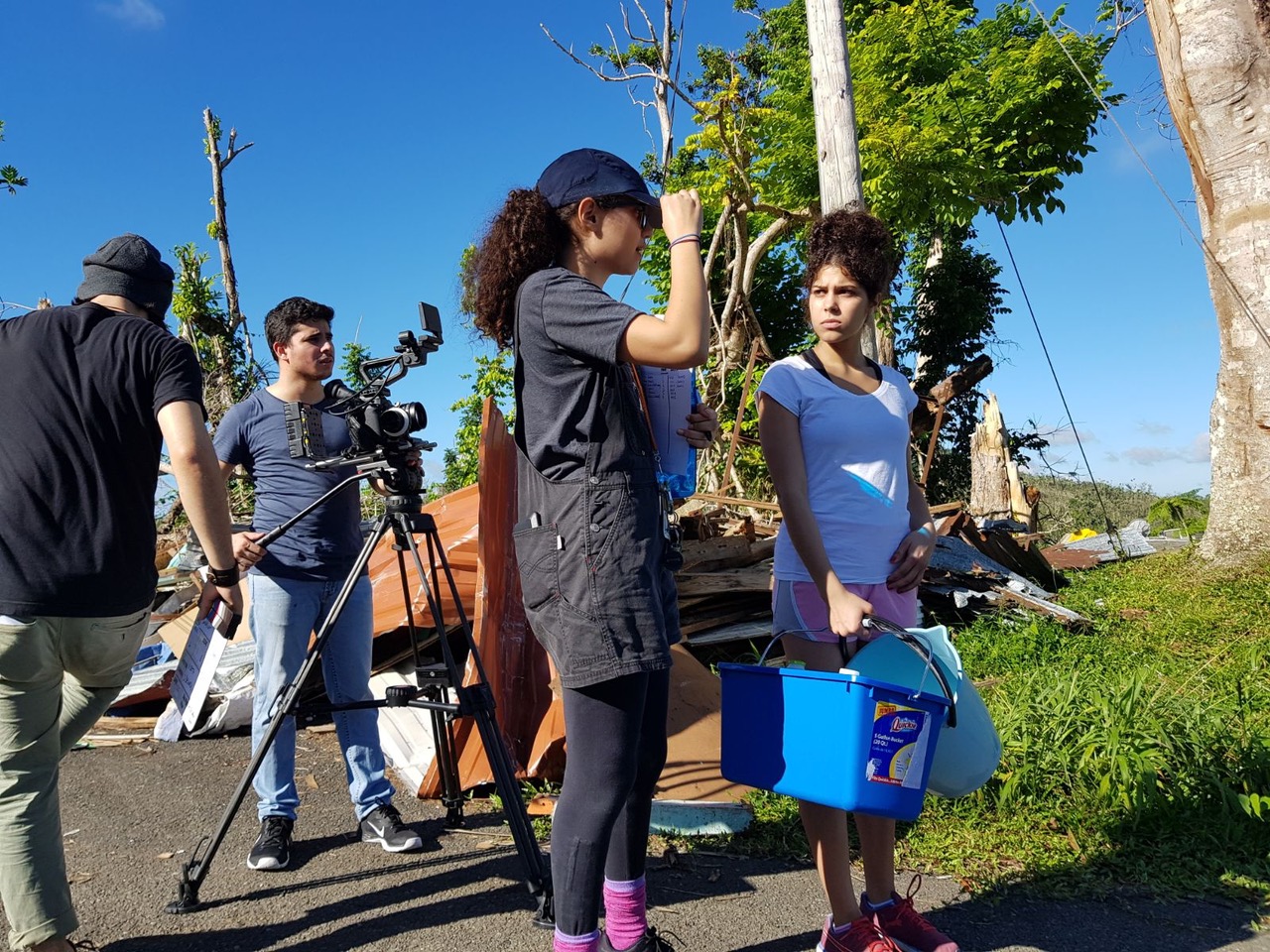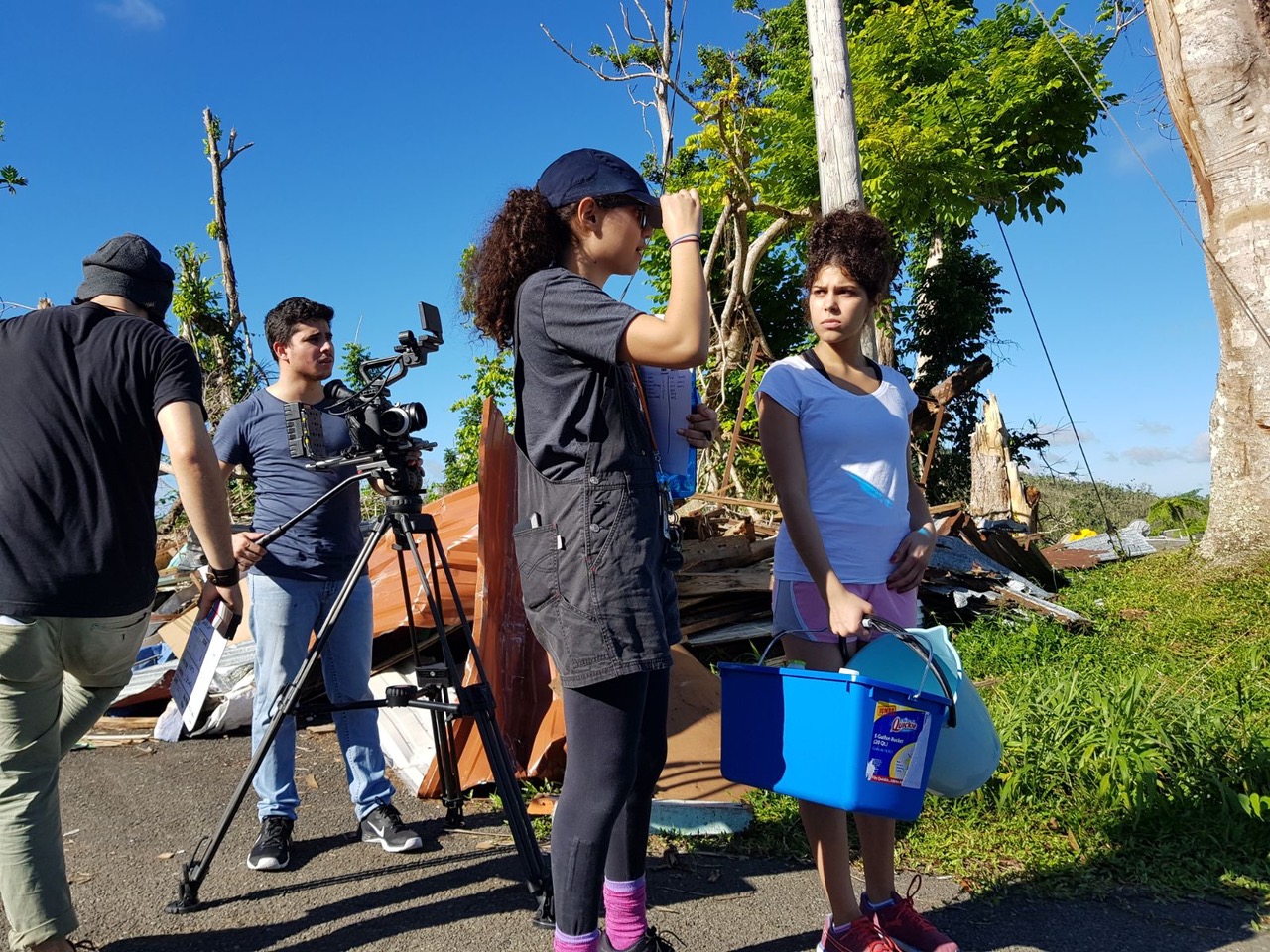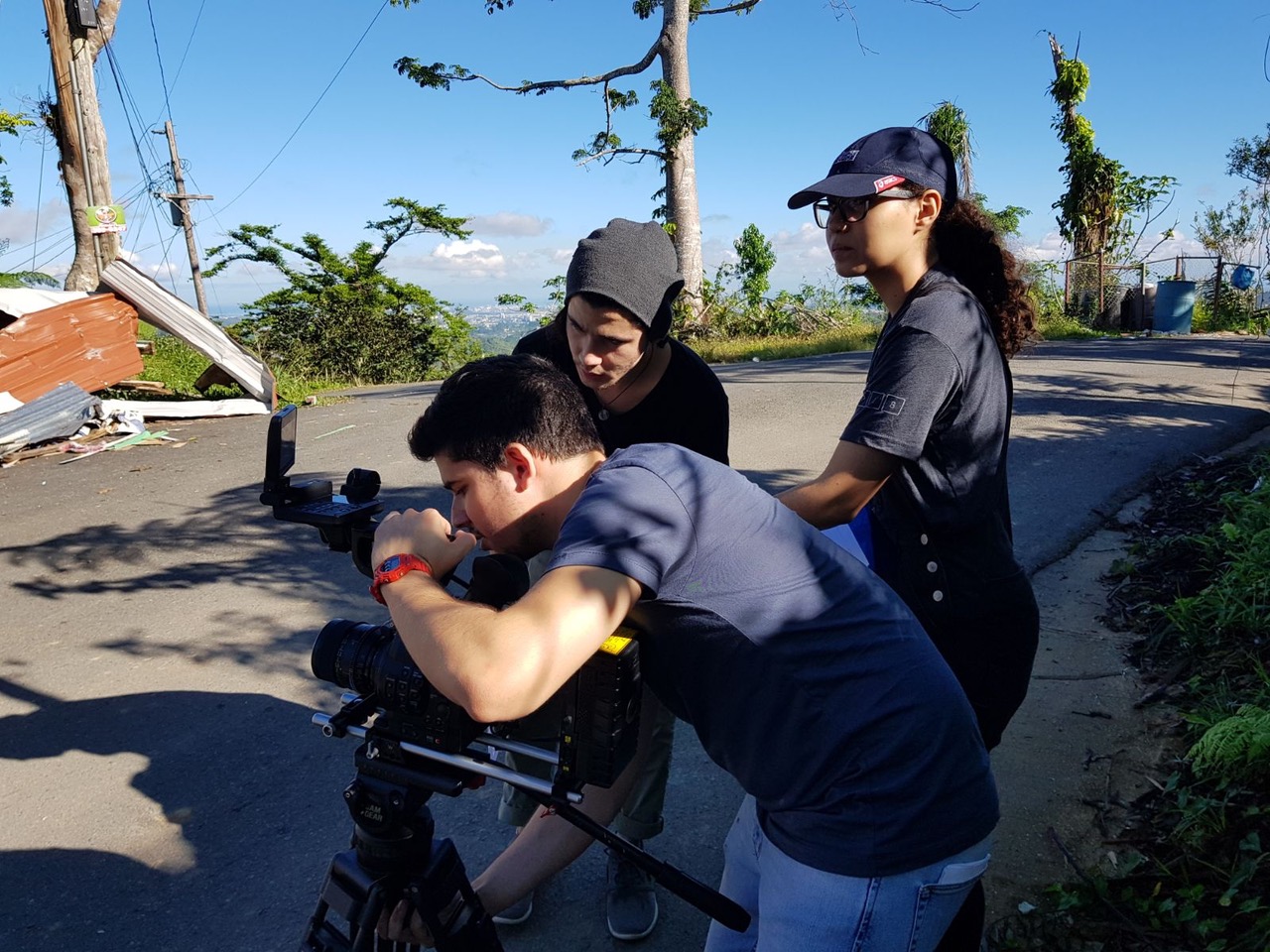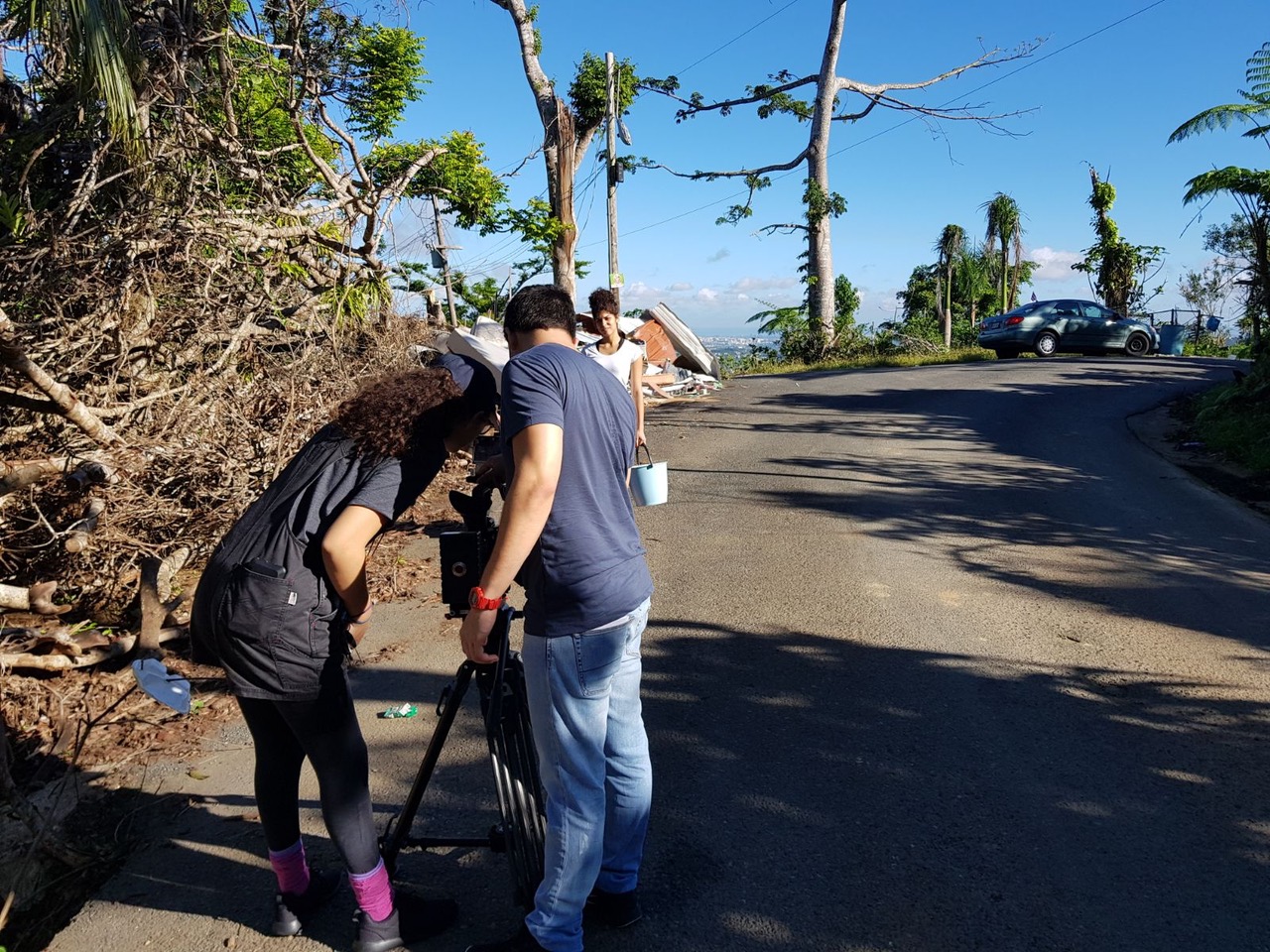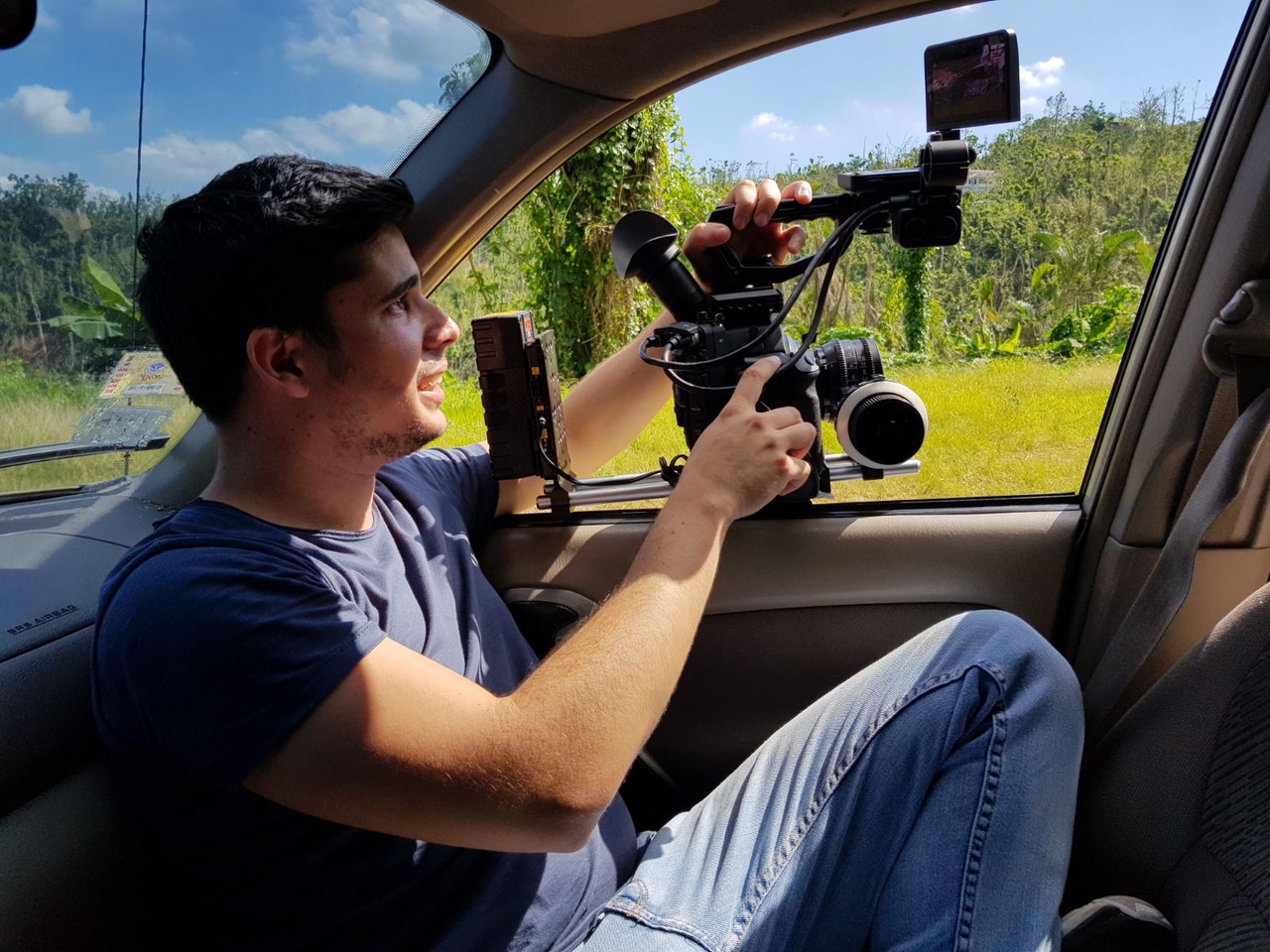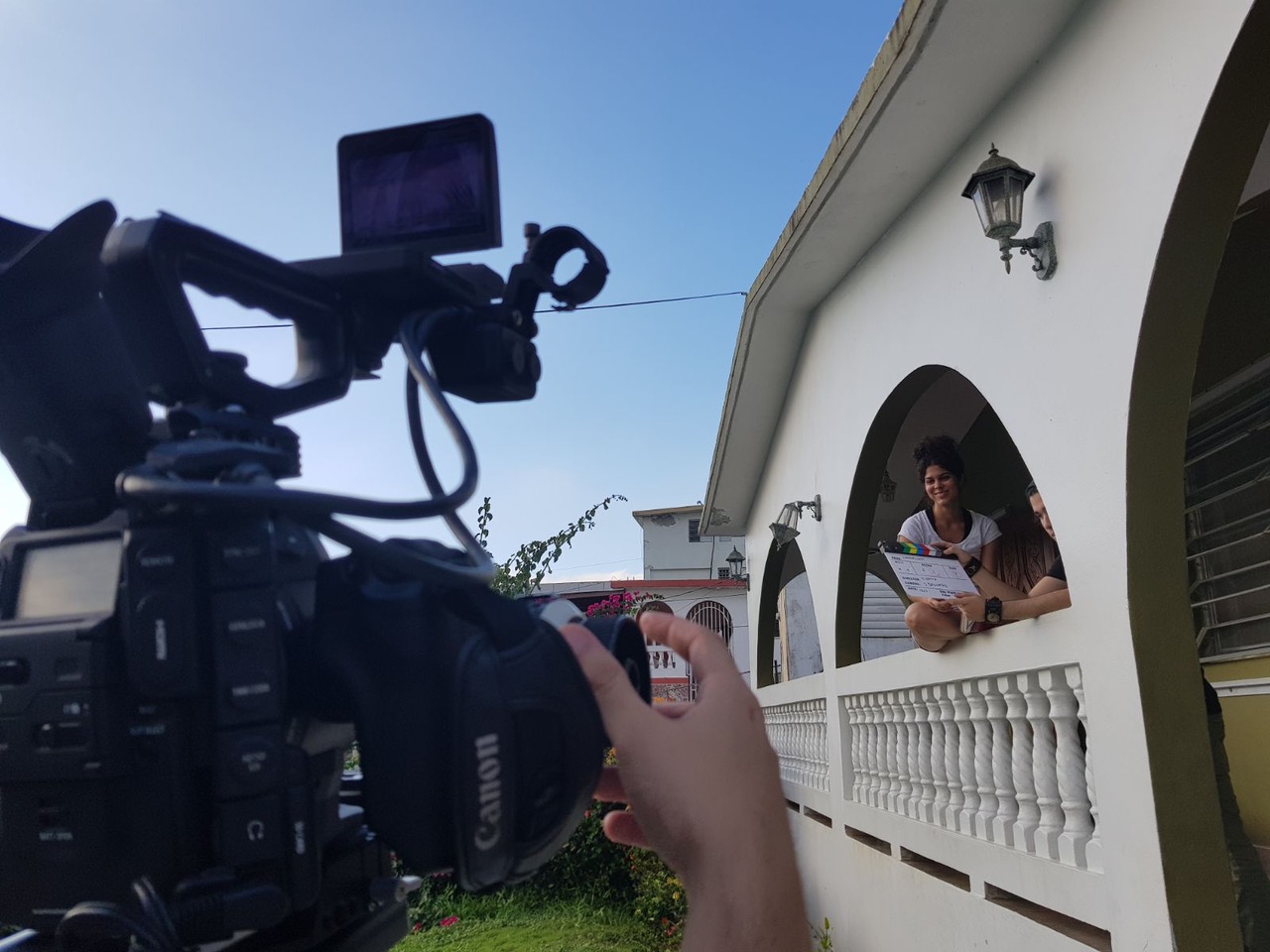 Zenzele Ojore - Horizon Award Winner 2019 (Sundance)
BIO
Zenzele Ojore is a writer/director and interdisciplinary artist. While studying photography and film at the Rhode Island School of Design, she traveled to Chile with Adobe to capture a story on the melting glaciers of Patagonia, and received a fellowship to work on a photo series in the Southwest section of Uganda titled "The Buhoma Side of Bwindi".

Ojore screened her first short film at the 2013 SXSW film festival in Austin; raised in Texas, Louisiana, and Georgia her work is inspired by the eccentric spirit of the American South.
Caroline Friend - Horizon Award Winner 2019 (Sundance)
BIO
Caroline is a filmmaker with a passion for bringing the past to life through writing and directing. She is a recent graduate from the University of Southern California where she majored in Film & TV Production, as well as History. While at USC, she was awarded the Alfred P. Sloan Foundation Grant to write and direct Under Darkness, a short film about a female World War II photographer and soldier. Caroline has directed other projects in collaboration with the USC History Department and Steven Spielberg's Shoah Foundation, and her work has been screened at film festivals internationally.

She currently lives in Los Angeles and continues to seek meaningful historical content to bring to the screen.
Benita Ozoude - Horizon Award Winner 2018 (Sundance)
BIO
Benita Ozoude is a recent Broadcast Journalism and Radio Television and Film graduate from the University of Texas at Austin.

She is a young curious Nigerian documentary filmmaker who wants to be a voice for those who might not be heard. Her passion is to bring awareness to issues that the public is not so clear about. Her short film "The Queen of Rosewood" won Best Documentary Short at the 2016 Capital Black Film Festival and helped her win the 2018 Horizon Award. The film focuses on the large population of people who are homeless in Austin, Texas. She recently made another short documentary about a DACA elementary teacher who discusses the struggle immigrants face seeking citizenship in this political climate.

This summer she worked with acclaimed Oscar-nominated producer, Heather Rae, on a feature project as the Set Photographer and Casting Assistant. Staring this school year, she will also be the new Audio and Video Production Teacher and Media Coordinator for a career/technology high school in Austin. As a Adrienne Shelly Foundation Grant recipient, Benita plans to soon kickstart her next documentary project that will be shot in Lubbock, Texas.

In the past, she has interned for 2x Oscar Award winning documentary filmmaker Barbara Kopple, NFL Network, PBS, NPR, and The Hollywood Reporter to name a few.
Giselle Bonilla - Horizon Award Winner 2018 (Sundance)
BIO
Giselle Bonilla graduated summa cum laude from New York University's Tisch School of the Arts with a B.F.A. in Film and Television Production in 2017. Originally from Los Angeles, Giselle initially pursued a sole career as an actor, but as a woman of color, grew increasingly frustrated under the constraints of Hollywood stereotypes and changed her focus to writing and directing.

The opening monologue of Giselle's thesis film, Virgencita, was used to apply for the Horizon Award which ultimately provided the financial assistance to not only complete the film, but validate her decision to take control of her own artistic journey. Thanks to Horizon, Giselle was able to complete post-production and screen her short at the Festival de Cannes Short Film Corner, Palm Springs International Short Film Festival, and LA Shorts Film Festival. She is still touring the film festival circuit this year and beginning pre-production on her next film.

Giselle is currently based in Los Angeles where she's returned to acting, but with the newfound confidence to refuse roles that could be offensive to her community as a Latinx artist. Her episode in this past season of Grey's Anatomy can be found on Netflix.
Emory Parker - Horizon Award Winner 2018 (TIFF)
BIO
Emory is a NYC-based auteur who focuses primarily on character-driven pieces, often working both behind and in front of the camera.

While studying at NYU Tisch School of the Arts, Emory created and starred in her own web series, PANTS ROLE, winning "Best Web Series" at the 13th Annual Fusion Film Festival. Emory's debut short film, "Changing of the Leaves," has played dozens of festivals and received several prestigious awards including "Best Director" and "Best Actress." Last summer, Emory directed, produced, and edited a music video, "Manchild," that premiered on Billboard.com and has acquired over 42,000 views on YouTube.

This year, Emory had the pleasure of working on the 2018 Winter Olympic Games at NBC, where she produced and edited six of her own pieces.

Emory's most recent short, "The Perfect Fit," has screened at festivals all over the country, including SOHO International Film Festival, L.A. Women's International Film Festival, NY Shorts Fest, and the First Annual Astoria Film Festival, where it took home the Grand Jury Prize.

Emory is the Co-Founder and Executive Director of Blue Slate Films, a female-run production company that aims to bring untold stories and queer narratives to the forefront.
Raine Bracken - Horizon Award Winner 2018 (TIFF)
BIO
Raine Bracken is a 20-year-old filmmaker from Toronto. She began making films in high school at the Etobicoke School of the Arts. Her work is fueled by her childhood love of literature and story telling. Much of her early films incorporate animations in order to translate her somewhat fantastical ideas to the screen. Recently she has turned her directing talents toward feminist satire.
Brittany "B.Monét" Fennell - Horizon Award Winner 2017
"Being selected as one of the Horizon Award winners has changed my life forever. I love that Cassian, Christine, and Lynette are dedicated to championing the voices of young women. I believe in my heart that this initiative will help to revolutionize the film industry by helping more women make their work. Because of this opportunity, I have met with game changers who want to help me make my first feature film. I am extremely grateful to everyone at Horizon for believing in me and for forging opportunities for women to create, share, and make their work with the world".
BIO
Brittany "B.Monét" Fennell is a writer/director who graduated from Spelman College with a B.A.in English. She hails from Silver Spring, Maryland and holds an MFA from New York Universityin Film and Television with a concentration of writing and directing. She was granted the Graduate Film Department Fellowship (2014-2015) and "Strings Attached" a short film she associate produced has been accepted to Cannes Court Metrage, LA Shorts Film Festival, and Urban World presented by BET. Her short film Q.U.E.E.N. has screened at Cannes FilmFestival and premiered on Magic Johnson's channel ASPiRE.
B.Monét worked at Beyoncé's production company Parkwood Entertainment in the production department and finished a short documentary about the #BlackLivesMatter movement with Dr. Cornel West. Additionally, she will be shooting her first feature film Q.U.E.E.N. soon and a short film for the Bureau of Creative Works which will be released on VHX's platform.
This year she was recently named a directing fellow for Film Independent's residency program Project Involve and named the Horizon Award winner through Cassian Elwes, Christine Vachon and Lynette Howell - Taylor at the Sundance Film Festival and a recipient of the Adrienne Shelly Foundation grant.
Andrea "Andy" Villanueva - Horizon Award Winner 2017
BIO
Andrea "Andy" Villanueva is a Mexican-Canadian female director who won the 2017 Horizon Award winner. Her short film also screened at the Short Film Corner at Cannes and TIFF. She's known for he successful policy campaign ,"Project Slut" which was covered by Buzzfeed,CBC Canada, National Post and Toronto Star. Despite adversity, she pursues her dreams of directing and is currently developing her first feature called "PEDRO".
Updates: She had the chance to work as a directors assistant on Justin Kelly feature film JTLEROY starring Kristen Stewart.
Juliette Gosselin - Horizon Award Winner 2016
"Receiving this award has truly been a gift and honour. Not only did I have the chance to travel and experience the Sundance Film Festival, I most importantly had the privilege to meet some of the most inspiring and influential people in the film industry - all of whom have a strong belief that women need to be heard more often in film. Ever since, I've been more confident in my work and eager to make movies that will one day inspire other aspiring female directors".
BIO
At twenty-six years old, Juliette has quickly established herself as one of Quebec's up-and-coming actresses. Her first major role was that of France Carignan in the feature film Battle of the Brave opposite heavyweights Gérard Depardieu, David Lahaye and Noémie Godin-Vigneau, for which she got a Genie Award nomination for best performance by an actress in a supporting role. Quickly moving on to her next project, Juliette starred as Gabrielle in Louise Archambault's critically acclaimed feature film Familia, which was honored as one of the 10 best Canadian movies of 2005 at TIFF.Juliette starred opposite Céline Bonnier and Geneviève Bujold as Sophie in Délivrez-moi, a dark tale of redemption directed by Denis Chouinard for which she won best actress at the 26th Atlantic Film Festival.Most recently, she was given the part of Berthe in André Forcier's latest movie, Embrasse-moi comme tu m'aimes, as well as landing a part on Bravo's hit drama, 19-2. This summer, she's shooting in Italy for Ricardo Trogi's latest movie,1991. Her flourishing acting career hasn't stopped her from studying screenwriting and filmmaking at the University of Quebec in Montreal. In the past four years, Juliette has written and directed five shorts. In 2015, her short Pute no.2 was selected in Telefilm Canada's NOT SHORT ON TALENT program in Cannes. Juliette also co-wrote and co-directed the three seasons of the trendy webseries Switch & Bitch. Since May 2016, Juliette has had the opportunity to work her directing skills on multiple TV commercial sets, as she is now represented by ALT, a Montreal production company. She is also developing multiple projects for television and film. With the support of producer Nicole Robert (Go Films), she is currently writing her first feature film. The aspiring filmmaker is undoubtedly and passionately making her way in the film world.
Florence Pelletier - Horizon Award Winner 2016
"The Horizon Award has opened up lots of opportunities for me. Mostly, it has gave me the drive to keep doing filmmaking and trust myself as a director. I am not afraid to go and pitch my ideas to producers, as I know they are worthwhile and that I can have a successful career as a woman director".
BIO
Since receiving the Horizon Award in January 2016, Florence has worked as a director on two fiction short films. The first one, FOX LAKE, has been selected at the Goa short film festival in India and is premiering in October 2017 at the Carrousel de Rimouski film festival in Quebec, Canada. Her second short film, ESQUIVA, is her first thriller and was shot in Mexico with a canadian and mexican cast and crew. It is still in postproduction and will be released in November 2017. Florence also discovered a new passion in documentary filmmaking, co-directing the short documentary REACHING THE CREST, telling the story of a female canadian alpinist heading back to the mountains after the lost of her good friend during a storm on the peak of Mount Rainier. Right after completing this short documentary, she embarked on another documentary shooting, this time as a co-director and a videographer. Filmed in Nunavik, Canada, QAMANIQ will be a short documentary about 4 women, including the inuit throat singer Charlotte Qamaniq, who run 100k across the wild Kuururjuaq national park and share about their culture, their fears and their ambitions.
Matilda Gala - Horizon Award Winner 2016
"I will forever be appreciative and entranced by the magic that was Sundance and the generosity of Cassian Elwes, Lynette Howell, Christine Vachon, Evan Arnold, Susan Hall, the Adrienne Shelly Foundation, the Horizon Award Team and it's wonderful donors. It was an experience that fuels me constantly and gave me the courage to believe in myself despite the odds of me being a latina female filmmaker. Like Katherine Bigelow though, I also choose to identify myself as just a storyteller despite gender and nationality, however now more than ever there are so many stories that need to be told and contrary to popular belief- there is no shortage of female filmmakers, just opportunities for them! The Horizon Award is only the beginning for me and for the future of other young storytellers. Thank you, thank you!!"
BIO
Matilda Gala believes in appreciating beauty, collecting light, embracing darkness, becoming closer to you, pursuing loneliness, being vulnerable, building shields, nature as a companion, being honest and making things from one heart to another.
She graduated from the Tisch school of the Arts at New York University in May 2016 and since then has continued to viscously pursue her passion for storytelling and image making. She is currently in post production in completing stop-motion animated sequences for her short film titled "Dear Stranger,". "Dear Stranger,'" focuses on the feelings and imagination of a fiery young girl growing up in a plastic pastel-colored dream in the 1960's and explores the meaning behind her correspondence with a life-sentenced prisoner who becomes more of a genuine father figure despite his mysterious past and her superficial parents.
Since graduating and the Horizon Award, she has also embraced her fine arts background and has been working in the art department for numerous commercials, short films, feature films, music videos, television series and fashion films. She has also joined the collective "Oneonefive" as a director and is also currently writing her first feature film.
Since developing her career and becoming a multi-disciplinary artist she has come to appreciate and utilize the power of filmmaking, and has dedicated herself to archiving and protecting the voices of those who feel they do not have one.
Visit : matildagala.com to view more of her work.
SHANICE MALAKAI- Horizon Award Winner 2016
"The Horizon Award empowered me with a voice. Before the Horizon Award, I didn't think I'd be able to ever see myself moving forward with a feature. Now, one year later - I've not only been able to connect with amazing mentors and partners, I am in the development for one and I've countless mentorship opportunities from many of the fore-runners within this industry. My life has been for-ever change. Thank you for helping me to believe in myself".
BIO
Based out of Los Angeles & Phoenix, Shanice Malakai other wise known as MALAKAI is a director & creative vested in visual storytelling that empowers those with a voice. The goal for Malakai is to be all things fearless. As a black woman, she knows that the current industry is sparse with a lack of representation and diversity. Because of this, she forges forward by creating narratives for the bold and the brave. Her short documentary film Black Girls Code has been showcased within the Cannes Film Festival:SFC, Langston Hughes AA Fest, Miami SciFi Fest, Chelsea Fest, Focus Forward and other additional festival platforms. As well as this, the film had special screenings at some of the top tech companies: Facebook, Google, Twitter, and Salesforce.  In 2014 Malakai was awarded and honored as an "Extraordinary Woman of Color", live on (ABC 15).   In 2015 she was tapped as the "filmmakers voice" to speak on a panel for SXSW Interactive on Instant Gratification, Media and technology. Her short documentary on instant gratification also screened with this panel experience.   
In January 2016, Malakai was awarded at Sundance through the Horizon Award. There she was mentored by Cassian Elwes , Christine Vachon  and Lynette Howell. Her work as a director on the short film "END TO THE SUFFERING' premiered at Sundance via the Horizon Award and it was a life changing experience.
The Horizon Award empowered Malakai so much that after leaving that she experience, she immediately started to work on the development of her first episodic and feature length projects. Currently, Malakai is now in development & pre-production for a feature length film and looks forward towards the future. She has produced and directed countless commercials, documentaries and promotional content. Malakai's goal is to create, to inspire and to develop revolutionary media and to change the way women of color are scene behind the scenes within film and media.
Veronica Ortiz - Horizon Award Winner 2015
"The Horizon Award gives voice to those that have been silenced for too long. It is so refreshing to feel like, after years of internally screaming a truth that seemed unknown to so many, someone taps you on the shoulder and says "I can hear you and I care." Just that simple act has allowed me to believe there might be a place for me here. I still don't fully believe it—I still have to convince myself every morning, but the Horizon Award is a constant reminder that someone out there believes that this world can be a place where people like me can follow their bliss—and that means the world".
BIO
Verónica Ortiz-Calderón is a Puerto Rican singer, actress, writer and filmmaker. She was trained in vocal performance at the Music Conservatory of Puerto Rico and studied acting at The Puerto Rican Athenaeum. She completed her communications degree at the S.I. Newhouse School of Public Communications in Syracuse, New York where she was named Newhouse Scholar and Syracuse University Scholar, the highest undergraduate achievement bestowed by the university.
Veronica now lives back home with her dog in San Juan, Puerto Rico where she works as an operations manager for an international moving company and as producer and production assistant for various film productions around the island. She is also currently headlining the musical Boriken: The Show and acts for local commercials and movies. Although it is slowly growing, the film community in Puerto Rico is fragmented and struggles to find footing with local audiences and investors to support local projects. Because of this, Veronica's next goal is to create a heavy-hitting multifaceted production company in Puerto Rico based around ethical business practices. Creating a community where filmmakers can grow as cinematic artists of character is a dream that was cemented as part of Veronica's time with the national cinematic fraternity, Delta Kappa Alpha.
Most recently, Veronica's film Candlelight, executive produced by Cassian Elwes, Alison Emilio, Lynette Howell Taylor, and Christine Vachon, was released theatrically in Puerto Rico in April 2018. The short documentary is a journey through Hurricane Maria's aftermath and the events that changed Puerto Rico forever -- a heartfelt tribute to the resilience of the Puerto Rican people. Candlelight was screened at a private event during the 2018 Sundance Film Festival, as well as Rhode Island International Film Festival, WIFTA Short Film Showcase, and Rincon International Film Festival.